If you're a little short on cash and you can't wait until your next paycheck, a payday loan may be just the thing to help get you out of a pinch. But how does a payday loan affect you long-term?
A question we get a lot is how a loan can affect your credit. If you're anxious to take out a loan, keep reading to learn more about how to apply for a payday loan, what happens if they aren't repaid, and what your alternative loan options are.
What are Payday Loans?
A payday loan is a short-term loan where you can receive up to $1,500. It is called a payday loan because it is typically lent against your current pay stubs. Payday loans generally have higher interest rates because they are a short term solution.
Payday loans are meant to cover a financial shortfall for a short period and shouldn't be used for ongoing costs.
How Much Does a Payday Loan Cost?
A payday loan costs approximately $15 for every $100 that you borrow. If you were to borrow $500, it will cost you $75 if repaid as agreed.
How do I Get a Payday Loan?
Do I Qualify for Payday Loans?
You are a good candidate for a payday loan if:
You have been with your current employer for at least 90 days
You can provide current and previous pay stubs
You can give a pre-authorized debit agreement
You are at least 18 years of age
Where to Apply for a Loan
If you are interested in getting a payday loan, there are three ways you can apply:
The Payday Loan Process
Although the payday loan process can vary depending on the institution you are using, a typical loan process follows these steps:
First, you have to complete the application and provide required documents.
After a decision is made, a staff member will contact you to go over the terms and conditions of your payday loan. You can then decide if you would like to proceed or not.
On completion, your lender will provide you a copy of your paperwork and fund your loan via your preferred payment method.
If you opt to get a payday loan, ensure that you get one from a reputable and regulated lender. You should always make sure that a lender holds a license before getting a loan.
You can check to see if a payday lender is licensed on the Service Alberta website.
Questions to Ask Before You get a Loan
Before you get a loan, you should always have the following information:
All the fees, charges and interest included in your loan
The date you have to repay your loan by
If there is a maximum cost you can be charged for a payday loan
What the consequences are if you don't pay it back on time
You should also always ask for a copy of the loan agreement so that you have the above information to refer back to.
How do Payday Loans Affect My Credit?
If you get a payday loan and repay it on time, it will not affect your credit score.
If you don't repay a payday loan, it may go through the collections process, which will be reported to the major national credit bureaus. This can lower your credit score and make it difficult to get loans in the future.
In some cases, a payday loan can be used to avoid NSF fees, late charges or poor reporting on other credit products.
How Long Do I Have to Repay My Loan?
In most provinces, you have 42 to 62 days, depending on your pay frequency, to pay your loan back.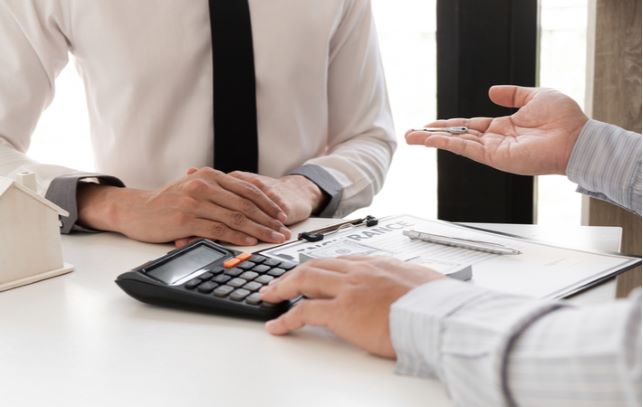 What Happens if I Can't Repay My Loan on Time?
If you can't pay the borrowed amount back on time, you should contact your lender as soon as possible. You may be able to negotiate a temporary payment plan with them.
If you fail to repay your loan without contacting your lender, your fees and interest charges will increase. Depending on what province you live in, failing to repay a loan can result in the following consequences:
Both the lender and your bank can charge you a fee
The amount that you owe will continue to increase
Your debt can get sent to collections
Your credit score can decrease
The lender could sue you for the debt
The payday lender could garnish your wages
Alternatives to Payday Loans
There are several alternatives that you can use rather than getting a payday loan, including:
Pay advances from your employer
Cash advances from your credit card
If you have any questions about payday loans or any other type of loans, please contact us today! We are always here to help you reach your financial goals.