A consumer proposal is one of many options that people can use to manage their debt.
However, consumer proposals can be complicated and have a huge impact on your credit. Before making any decisions, it's important to understand all options available to you and speak with experts who can give you the right advice.
A consumer proposal may be right for you, but it's best to avoid them if possible. There are other options that are worth exploring before you file a proposal. This is why getting expert advice before making any decisions is critical to your financial wellbeing.
What is a Consumer Proposal?
A consumer proposal is a legally binding process that is conducted by a Licensed Insolvency Trustee (LIT).
The LIT works with you to develop an offer to repay creditors a percentage of what they are owed or extend the time you have to repay your debts, or both. However, a consumer proposal term has a maximum duration of 5 years.
Payments are made through the LIT, who in turn pays your creditors.
When is a Consumer Proposal Appropriate?
A consumer proposal may be right for you if you have a number of debt obligations that you are unable to meet without assistance.
Before moving forward with any options, it's important to sit down with an LIT or other experienced professional to discuss all options available to you. A consumer proposal is just one option and has its benefits and drawbacks.
If you decide to move forward with a consumer proposal, your responsibilities include:
Providing the LIT a complete list of all assets & liabilities
Attending the first meeting of creditors & 2 counselling sessions
Advising the LIT in writing of any address changes
Assisting the LIT in administering your proposal
What Happens After You File a Consumer Proposal?
Your LIT should file your proposal with the Office of the Superintendent of Bankruptcy (OSB). After you file your proposal, payments to your unsecured creditors should stop. Additionally, any garnisheeing of your income should also stop.
In your proposal, your LIT will add a report on your personal circumstances and reasons for your financial hardship. From here, your creditors have up to 45 days to accept or reject your proposal.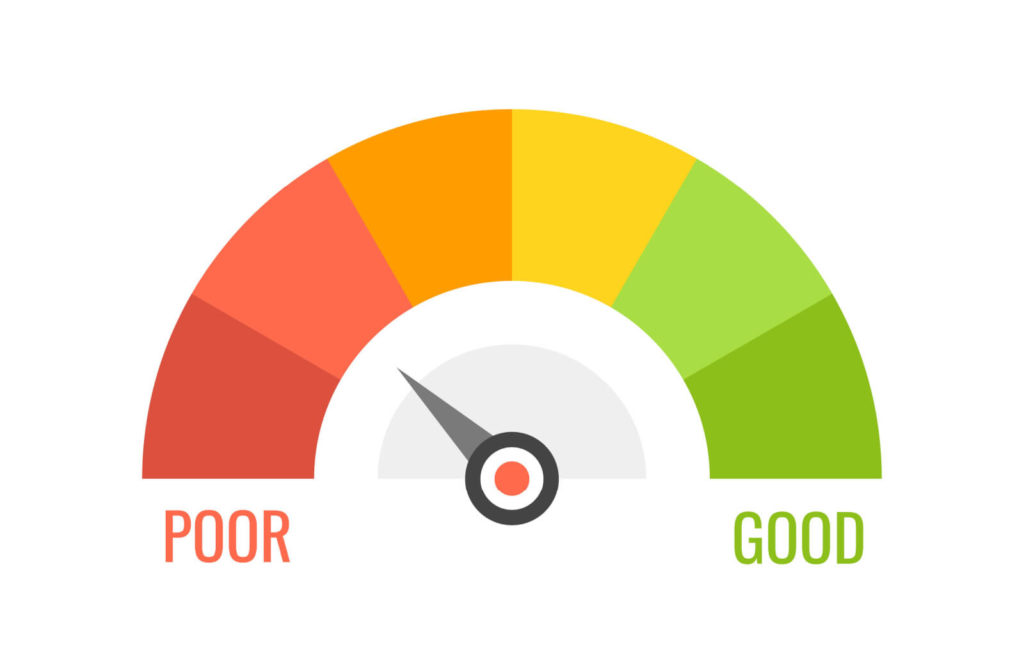 Does a Consumer Proposal Affect My Credit?
Yes. As a general rule, people who submit consumer proposals or declare bankruptcy are given the lowest credit score possible (around 300).
Information on your credit report is usually removed after a certain period of time, but this depends on what the information is and where you live. Your ability to apply for additional credit after filing a proposal heavily depends on the lender's willingness to loan to you and your ability to prove that you are now in a place to repay and manage debt effectively.
However, after filing a proposal, obtaining additional credit will likely be very difficult (if not impossible).
When the terms of your proposal have been filled, you'll receive a Certificate of Full Performance along with your creditors. It's important that you keep all relevant documentation about your proposal, especially if you are applying for credit in the future.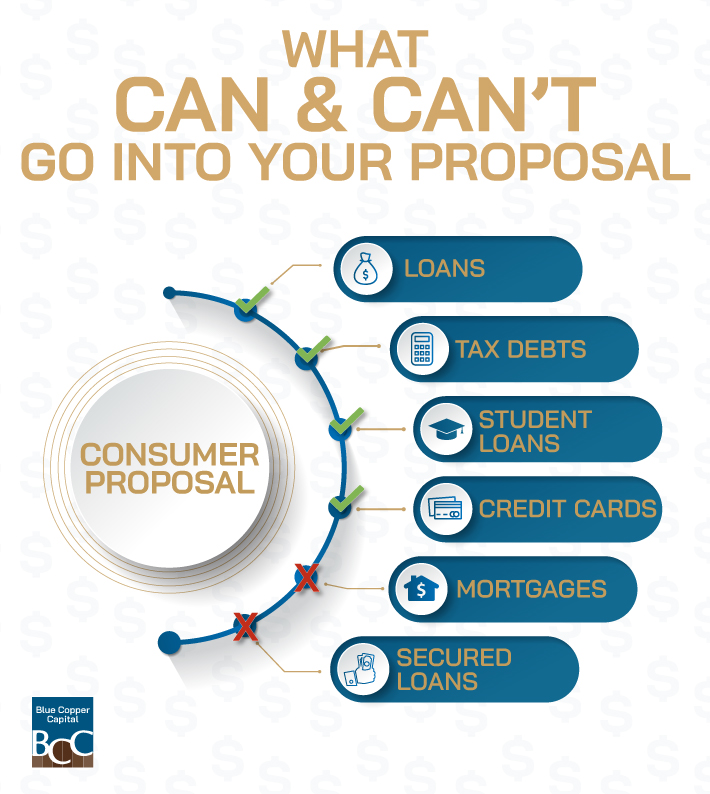 There are Other Options
Bankruptcy
If you are unable to meet your debt obligations (insolvent) and you don't have the income needed to negotiate a repayment plan, then you may need to resort to bankruptcy.
This is a last resort. Bankruptcy can give you relief from your creditors, but it has a similar (if not larger) effect on your credit and your future ability to apply for credit.
Debt Consolidation
If you aren't totally insolvent and have a stable income, a better option could be debt consolidation.
You can work with a financial professional to combine most or all of your debt into one, larger loan that you repay over predetermined terms. This way, you repay other creditors, alleviate some debt, and establish a repayment plan that works better for you.
Debt consolidation is a great option to make your regular payments more manageable and save your credit.
Debt Counselling
Debt counselling is a way to improve your financial situation before you become unable to repay your debts (insolvent).
These programs analyze your situation and give you personalized advice on how to best control your budget and manage these obligations. They can also help negotiate better terms with your creditors.
If you have an income, debt counselling can be a great place to start to get a handle on your situation before it becomes dire.
How Do I Know What's Right for Me?
A consumer proposal may be right for you, but it's not the best option available. It can be costly and have a huge effect on your credit score. Before making any decisions, contact our experts to find the right decision for you.