Buying your first car is an exciting journey. It can be overwhelming trying to understand your many financing options. Before applying for a loan, it helps to know how auto financing works.
To get your first car loan, you'll have to complete an application, submit documentation about your income and financial situation, and wait for the lender to approve your application. Typically, getting approved is the biggest hurdle for first-time car buyers. The good news is there are many things you can do to help improve your chances of getting approved. The great news is it's easier to get approved for buying a car because the lender has security.
By understanding your options for car loans and what to expect, you can increase your chances of approval and begin the process with the knowledge to help you choose the right loan option for you and your budget.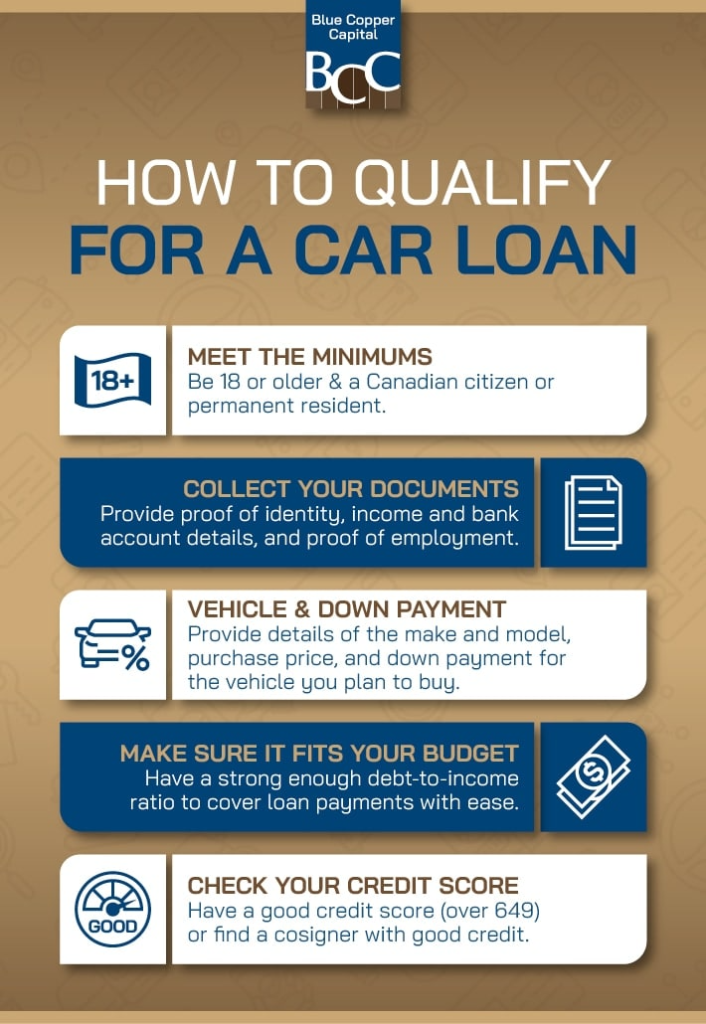 Qualifying for Your First Auto Loan
When applying for your first car loan, there are a few basics you'll want to have covered. To qualify for an auto loan in Canada, you must:
Being 18 years or older
Be a Canadian citizen (or permanent resident)
Provide documents such as proof of identity, income, bank account details, employment status
Provide the make and model, purchase price, and down payment for the vehicle you plan to buy
A lender will also consider your debt-to-income ratio—it should be strong enough to cover loan payments with ease. Your credit score and credit report are 2 more important factors in your car loan qualification, so it's necessary to fill out a credit application. If your credit is strong, you'll have an easier time getting approved for a car loan with competitive interest rates and repayment plans.
Can You Still Qualify with Bad Credit?
While a good credit score can help you get a lower interest rate on your first car loan, you can still secure a loan, even if you have bad credit. Financial institutions like banks may not approve car buyers with a credit score below 650, but don't let this discourage you from applying—there are still options available.
You can consider asking a friend or family member to cosign a loan with you, or turn to alternative lenders who may offer higher interest rates but also provide financing options for consumers with poor credit histories.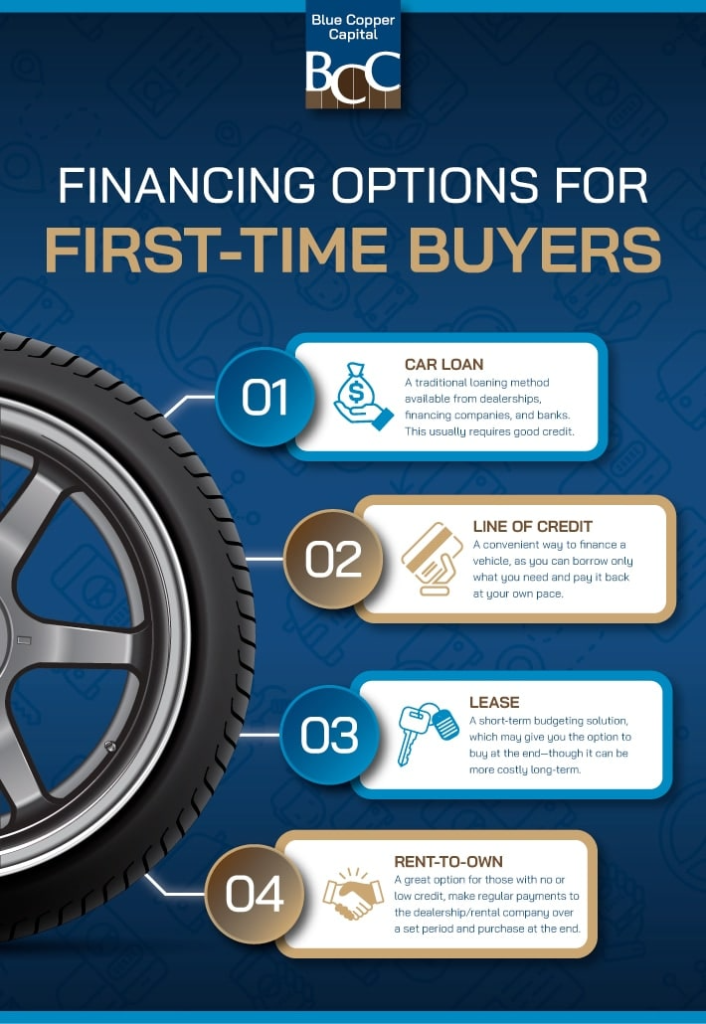 Types of Auto Loans
Before applying for a car loan, it's important to understand your options for financing. Car loans come in a few different forms.
Car Loans
Car loans can typically be arranged through a dealership, an independent financing company, or a financial institution. Each lender can offer different benefits, depending on your financial situation. Your credit will determine your lender, as some lenders accept lower credit scores.
Leasing
Leasing a car is like a long-term rental; you make regular payments for the use of the car over a set time, usually 3–5 years. You don't own the car when the lease ends but have the option to buy it out at the end. While leases can be easier to budget for short-term, they typically come with conditions and restrictions, and long-term costs are typically higher than buying outright.
Tips for First-Time Buyers
When you're planning for a car loan, it's important to do your research and prepare ahead of time. Take an honest assessment of your credit score, look into the different types of car loans available, and make sure you understand any associated fees and penalties.
When it comes to buying a car, there are options for any budget. If you're on a tighter budget, it may be worth looking into a used car. If you have more money to spend, you can opt for a new car instead. Before buying your first car, think about how much you want to pay each month and over the loan term. Additionally, keep in mind the other costs associated with owning a vehicle, such as maintenance and repairs, insurance payments, registration fees, and fuel.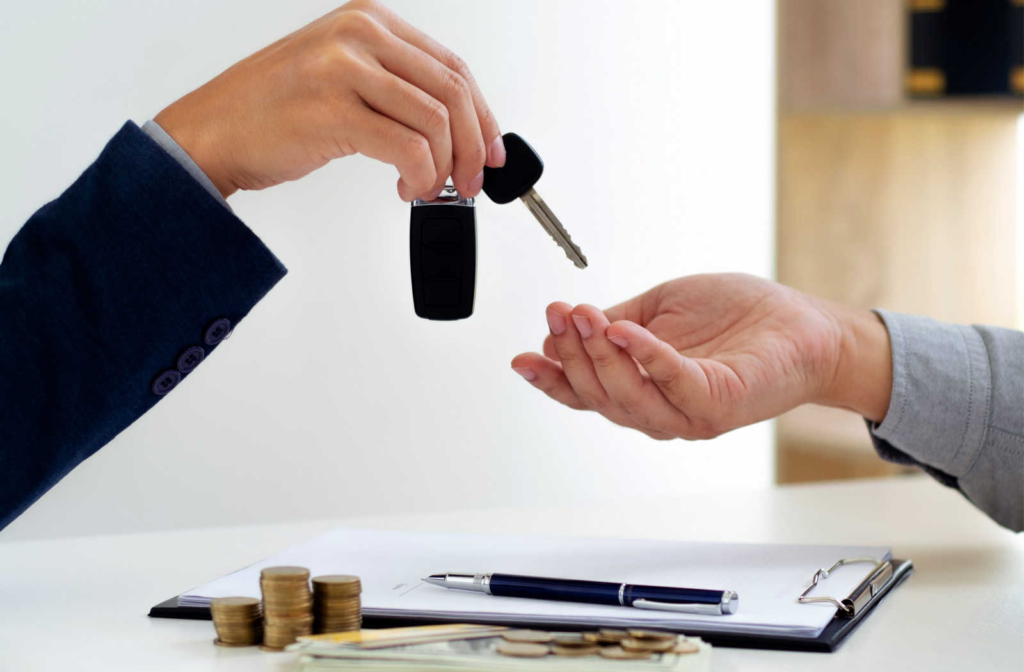 Get Ethical Loan Solutions
Buying your first car is an exciting experience, but it can also be challenging to figure out the best way to finance it. From used cars on a smaller budget to new cars with higher costs, there are many financial considerations that need to be taken into account when determining the right loan for you.
It's important to know ahead of time whether you have to pay your insurance up front or if you are able to finance it. You should determine your monthly or annual payments for insurance will be, as this may affect what type of car you can buy.
Fortunately, organizations like Blue Copper Capital offer personal loans that range in value to help you cover big expenses like a new vehicle. We meet every client who walks through our doors with the same personalized attention and commitment to their financial success. If you have questions about your loan options, contact us to find out how we can support you.