With rising prices on necessities like groceries, pinching metaphorical pennies is at the top of many Canadian's minds in 2023. In 2022, grocery prices saw the highest inflation rate since the 1980s, while other goods are rising due to supply chain challenges.
Though inflation rates are largely out of our control, there are still methods we can use to reduce personal spending and make financially savvy decisions while shopping. When it comes to buying groceries, clothing, or shopping online, understanding your spending motivations and planning ahead are 2 key ways to save.
Becoming educated about healthy spending habits is one of the best ways to ensure you have savings at the end of each month, but sometimes unexpected expenses come up. If you're in a pinch, payday loans and other options can help alleviate the stress of big expenses.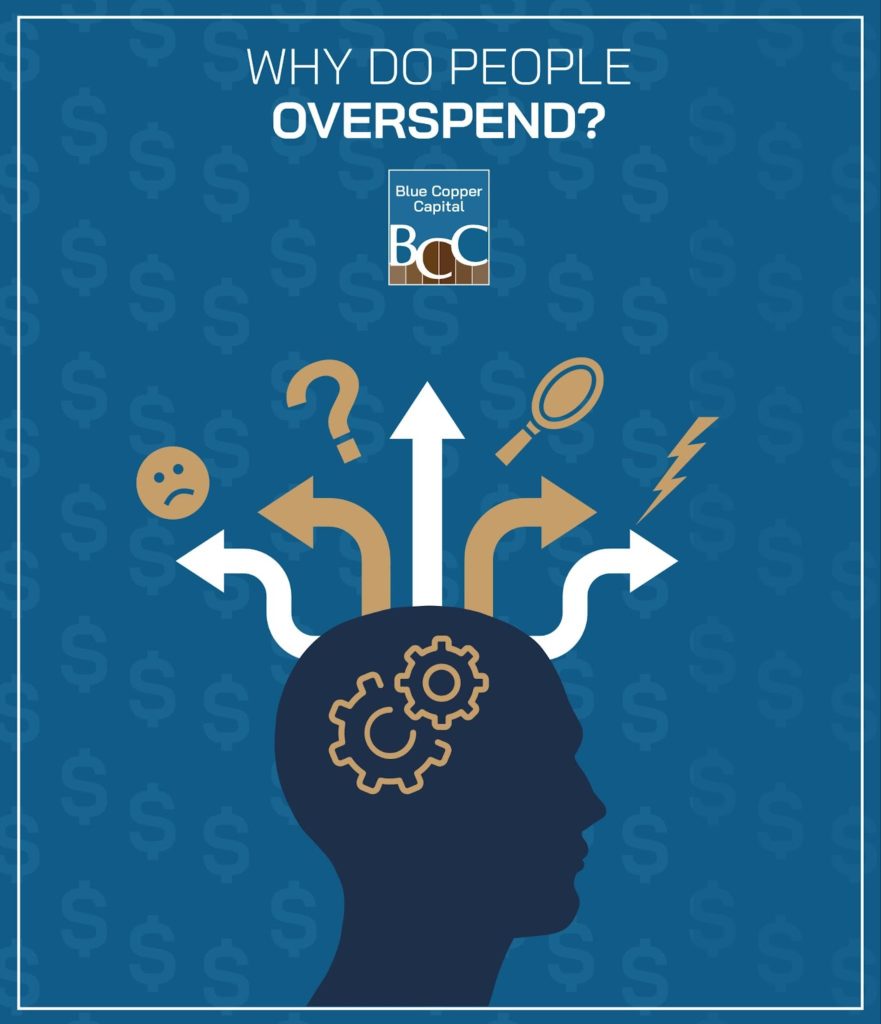 The Psychology of Overspending
If you find yourself giving in to the urge to impulse buy, you're not alone. A recent study found that 25% of people self-identify as compulsive shoppers.
Psychology tells us that much of the reason we make impulsive purchases is due to our emotions. When people feel stressed out, down, or insecure, they tend to turn to behaviours that produce a dopamine hit. Buying that new top, adding to cart on Amazon, and even picking out a fun new snack at the grocery store are all ways humans may cope with feelings of unhappiness.
The good news is, understanding these behaviours allows us to inject logic into our emotional reactions. By taking a step back to assess the situation, we can choose to deal with our emotions in a more productive (and financially savvy) way.
How to Save on Groceries
While understanding your psychological motivation to shop is helpful, sometimes knowing why you do something is not enough to curb the impulse. There is no one-size-fits-all approach to saving money, but there are a variety of ways to save on what you need, especially essentials like food costs. Knowing a few ways you can lower your grocery bill this month can help you save over time.
Meal Planning
Planning your meals can save you time, stress, and money. Choose a few meals you want to make throughout the week—bonus if you can use the same ingredients in 1 or 2 of them—and make a list of what you need.
Many grocery stores offer online ordering or have prices listed online, so you can budget your weekly grocery bill while planning your purchases. Some stores offer ordering ahead for pick-up, which comes with a minimal fee, saves you time (and temptation) at the grocery store, and allows you to plan your spending.
Pro tip: Don't forget to plan for snacks in addition to full meals.
Generic Brands
Heard of that thing called brand loyalty? It may not be as important as you think. Many brands repackage the same items under a different, generic brand name and sell them at a lower price. While some brands offer higher-quality products than others, it's worth checking the ingredients on generic products to find out if they're essentially the same as your go-to name brand. This can mean saving money without sacrificing quality.
Check Your Receipts
Checking for pricing mistakes could potentially save you some cash! The Retail Council of Canada and the Canadian Federation of Independent Grocers created a national scanner price voluntary code to protect shoppers from scanning mistakes. Participating food retailers, including Walmart, Sobeys, Loblaws, Costco, and Metro, offer discounts of up to $10 for each scanning error that's identified by a customer. In Quebec, grocers are legally obligated to provide the discount, but in other provinces, retailers should also abide by the code.
Shop Locally & In-Season
When buying produce, a good rule of thumb is that the closer it's grown to where you live, the more affordable the price. Fruits and veggies in season and grown close to home are more easily accessible, fresh, and affordable since they don't require import fees.
Even in areas with colder climates, like Alberta, certain produce thrives at different times of the year. Here's a handy guide to what's in season throughout the year:
Spring: Asparagus, peas, radishes, spinach, beans, cauliflower, broccoli, rhubarb
Summer: Lettuce, celery, cherries, corn, peppers, tomatoes, zucchini, strawberries, stone fruits (like peaches and nectarines), berries, melons, and watermelon
Fall: Apples, grapes, cranberries, root vegetables, pumpkins, leeks, and brussels sprouts
Winter: Root vegetables, garlic, leeks, cabbage, and pears
Plus, veggies like mushrooms, cucumbers, peppers, and tomatoes are often grown in greenhouses year-round in Canada.
Food-Saving Apps
Our world is trending towards sustainability, and reducing food waste might also help you save on your grocery bill. A variety of food-saving apps are growing in popularity across Canada, including Too Good To Go and FlashFood, both available in Alberta and BC.
Too Good To Go and FlashFood work with participating grocery stores and restaurants to offer discounted foods nearing their expiry date (but still delicious and good to eat). With the participation of luxury grocery stores, many Canadians have been able to score high-end grocery items they wouldn't normally have the budget to purchase.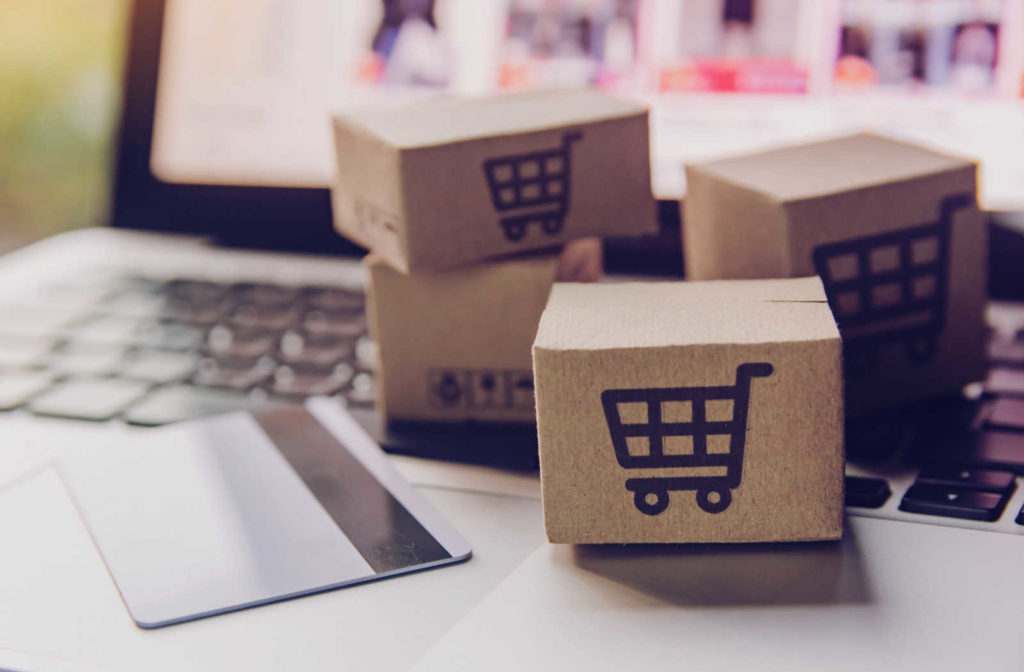 How to Save on Clothes
Refreshing your closet can be both fun and cost-effective. By taking stock of what you already have, caring for your clothes properly, and choosing borrowing or secondhand options, you can still have great style without the hefty price tag.
Shop Secondhand
Thrifting is a classic way to save money, and while the best deals are often found in traditional thrift stores, curated vintage and secondhand stores are growing in popularity and offer a hand-picked selection of quality pieces. In Calgary, Edmonton, and Vancouver, there are plenty of options for quality vintage shopping.
Additionally, if you're looking for brand names, you might want to check out consignment shops. These retailers can be a bit pickier about the quality they are reselling, so you're bound to find great deals on your favourite brands.
Take Inventory of Your Closet
Assessing what you already have, getting rid of clothing you don't wear, and identifying what pieces are missing from your wardrobe can give you some direction for your next shopping trip and help you avoid unnecessary purchases or buying items you already have.
Another trick is to put your out-of-season clothing away for a few months. When you bring them back out for the spring or summer, it can feel like you have a whole new wardrobe.
Shop Out of Season
Unlike shopping for produce, shopping for out-of-season clothing is one of the best ways to get quality items for less. When the seasons change and stores release new collections, buying what's new and exciting can be tempting. You can save a significant amount of money by planning ahead and buying summer clothing when new fall collections are released, or scoring a new winter coat as spring collections hit the racks.
Sign up for Loyalty & Email Programs
While promotional emails stacking up in your inbox can be annoying, they're great resources for clothing deals. Often, stores offer discounts to first-time shoppers when you visit their website or download their app. Return customers may earn rewards each time they shop and get notified of special sales.
Keep in mind that sales only really save you money when you're already planning to buy or are in need of a certain item, so try to resist the temptation of shopping just because there's a sale.
How to Save When Shopping Online
The great thing about shopping online is that you can shop around and compare prices without having to visit individual stores. By taking your time to compare prices, find the best deals, and use apps to take advantage of discount codes, you can save a significant amount of money shopping online.
Use Apps to Save
With apps like Honey, AI can search the web for discount codes in a matter of seconds and save you money on nearly any online purchase. Honey is a free browser extension that's easy and convenient to use.
Shop Local (Even Online!)
When shopping online, it can be tempting to explore your options from across the globe—they can ship it to you anyway, right? But shopping locally, at least within Canada, can save you a lot of money on shipping, exchange rates, and duties. Another perk of online shopping locally is that, when you shop at businesses within your city, you can often choose to pick up your order in-store and eliminate the shipping fees altogether.
Wait & Save
Instant gratification is great, but saving money is sweeter. Think about delaying your purchase. When you keep an item in your cart for a day or 2, you may receive a discount code from the retailer.
This also gives you some time to explore and compare options and to compile a wish list of items for the future. Keeping a running wish list, even for items you plan to buy for yourself, can help you keep track of wants and save the purchase for when items are on sale.
We also recommend going incognito or using a VPN when returning to sites to check prices, especially for flight purchases, to avoid dynamic pricing.
Planning Is Key
Whether you're planning recipes or coming up with a game plan for how to curate your personal style, knowing what you're looking for can make a huge difference in how much money you save. This also lets you determine your budget, take the time to look for coupon codes or wait for sales, and take a more rational approach to shopping.
Bigger purchases may require more planning, and in that case, considering a personal loan could help you prepare. Whatever the reason you're looking to save money, understanding your options and seeking advice when needed can help you make the best choice for your lifestyle, needs, and personal goals. If you're saving for a big purchase, contact us at Blue Copper Capital to see how we can help.