Living through a global pandemic puts extra financial strain on practically everyone (unless you're a billionaire, in which case you probably aren't reading this article). For those of us who don't own global business empires and keep vast sums of personal wealth in multiple offshore accounts, the COVID-19 pandemic has been a time to budget, save what we can, and hope for the best. However, even the most fiscally responsible of us still encounter emergencies—so what do you do when you need to borrow money in these unprecedented times?
Blue Copper Capital has years of experience working with clients from all walks of life, so we know a thing or two about how to borrow responsibly in challenging circumstances. Keep reading, and discover your best options for securing capital in the age of COVID-19.
Before You Borrow
Borrowing may not be your only recourse if you're strapped for cash during the pandemic. Numerous government aid programs also exist to help reduce the financial burden COVID-19 is placing on everyday Canadians. Here are a few options to consider (if you haven't already):
Alberta's Emergency Needs Allowance can provide financial assistance for Albertans with urgent, one-time needs due to unforeseen circumstances. You must provide proof of need to apply for this type of aid and may be required to return the money in specific cases (for example, if you need help with eviction payments or utility arrears more than once).
British Columbians can apply for numerous benefits through the provincial government, including a one-time direct deposit payment of $500-1000 for qualifying individuals, single parents, and families. However, significant delays have been reported for some of these programs, so they may not be reliable methods for dealing with sudden financial emergencies.
The federal government also provides COVID-19 relief through numerous programs, including Employment Insurance, the Canada Recovery Benefit, and a mortgage payment deferral. Click here to browse the database and find a list of support programs for each province and territory.
I Still Need to Borrow Money—Now What?
People who have exhausted the options listed above—or who cannot qualify for them—may find that borrowing money is the best way to handle a financial emergency during the pandemic. We've broken down a couple of common borrowing options below so that you can weigh their pros and cons for yourself:
Payday Loans
Payday loans are short-term, high-interest loans that cover amounts up to $1500. In Alberta and British Columbia, you have up to 62 days to pay back the principal on your loan before additional fees and interest charges increase your debt.
Payday loans can be extremely useful for handling sudden and unexpected financial problems since they are relatively easy to get approved for and the money can often be disbursed into your account quickly. However, their relatively high costs make it unwise to rely on them for conventional expenses like rent or groceries. A payday loan costs $15 per $100 lent in Alberta and $17 per $100 lent in BC.
Pros: no credit check or minimum income required
Cons: each borrower must be gainfully employed with the same company for the past 3 months, more expensive than other options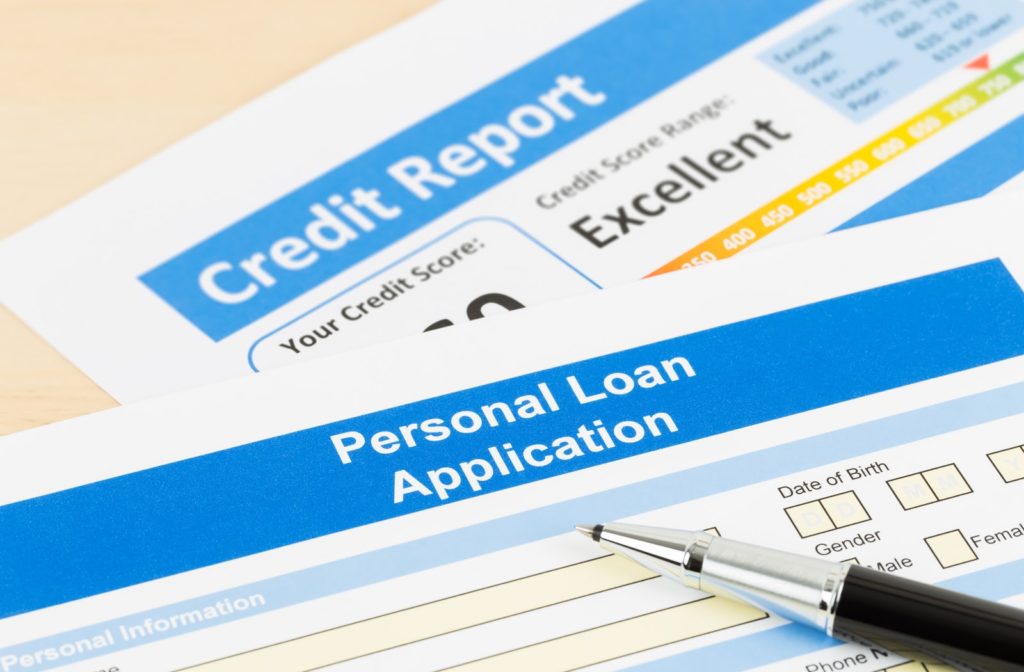 Personal Loans
Personal loans are longer-term loans designated for specific purposes. When you take out a personal loan, you'll receive a set amount of money and pay it back in installments over time. Most personal loans have a period of somewhere between 6 to 60 months and can cover amounts ranging from $100 to $50,000.
Personal loans can be arranged for practically any purpose, giving borrowers plenty of versatility. During a long-term crisis like the COVID-19 pandemic, a person might choose personal loans to help with debt payments or ongoing expenses while they are between jobs.
Pros: allow you to borrow more than payday loans and take longer to repay, lower interest rates than many credit cards
Cons: must pass a credit check as part of the approval process
Business Loans
Small business owners have been hit particularly hard by COVID-19, especially those who provide in-person services. Whether you are a contractor, a sole proprietor, or the head of a corporation, a business loan can help you remain liquid throughout uncertain periods so that your operations aren't impacted.
Since businesses come in all shapes and sizes, the principle and period of business loans can vary greatly depending on the circumstances. Generally speaking, going through a private lender can make it easier to qualify for a business loan than going through a bank (since banks tend to rely more on your credit score while private lenders also weigh other factors).
Pros: wide variety of borrowing options available to suit your business's specific needs
Cons: may sometimes be more difficult to qualify for (especially when going through a bank)
Lines of Credit
Lines of credit allow you to borrow as much as you need (up to a pre-set limit) whenever you need it. Unlike loans, which require you to take out the entire principal and pay it back in installments, a line of credit gives you the option to take out only the money that you plan on using.
Think of a line of credit like a credit card—except that you're borrowing against your credit instead of directly using it to make purchases. As long as you continue to make regular payments on your line of credit, you'll have it available for as long as you keep it open. Lines of credit can be beneficial during long-term periods of economic instability like the COVID-19 pandemic since you may not always know when you're going to need extra money ahead of time.
Pros: lets you take out the right amount of funding at the right time (instead of taking out the entire principal at once), helps your credit score as 35% of your score is based on history, you can keep a line of credit open for years
Cons: higher interest rates than most loans
Still Have Questions About Borrowing During the Pandemic? Ask an Expert!
The COVID-19 pandemic has created an unprecedented variety of financial challenges for most Canadians, and no two borrowers are exactly alike when it comes to their needs or circumstances. Learn more about choosing the best borrowing strategy for your situation by contacting us today and speaking with one of our team members.