As the owner of a small business, we know how difficult it can be to manage your cash flow situation. Often the banks won't touch small businesses. We can help fund your small business from $1,000 to $100,000 depending on your security and collateral. If you have filed your taxes, have incorporated, have a business bank account and have invoices to show proof of profits, let's partner together and help grow your business.
We're going to cover the different types of loans you need to know to support your small business and take it to the next level.
Funding Your Small Business
As the saying goes, "you need to spend money to make money". But what if you don't have all the money you need to expand your business? You most likely won't, and that's okay!
When growing your business, you may need to make investments in items such as materials or earth handling equipment. These investments are key in funding your business and supporting its growth. Luckily, all of these investments can be supported by different types of loans.
Each type of loan works differently and is used in different situations. To understand what type of loan is best for you and your business, we'll break them down into the three options available to you.
Types of Small Business Loans
While all loans have the same general foundation (you borrow money and then have to pay it back by a certain date with a level of interest), these three types of loans all differ slightly in how they're offered and when they should be used.
Secured Business Loan
The most common type of loan for small businesses is the secured business loan. This type of loan gives you more access to the capital needed to significantly grow your business.
Secured business loans are larger and are usually spent on bigger assets, such as vehicles, equipment, or an office. Once purchased, these assets can then be used as collateral if the loan falls through. If you are needing to purchase a larger asset for your business, a secured business loan is an excellent way to go.
Unsecured Business Loan
Unlike secured business loans, unsecured business loans are not tied to any of your business assets. These are smaller loans that your business can use in multiple areas.
If you and your business are looking for a small amount of capital, typically below $2,500, unsecured business loans can be a good choice. However, it is important to remember that these loans are not tied to a form of business collateral.
Even though there is more freedom with unsecured loans, these loans are typically spent on smaller, planned business expenses that will directly support the growth of your business.
Lines of Credit
Lines of credit are for when your small business needs money, and fast. Lines of credit are great when you're heading to an auction and can get a skid steer for half its usual price or you have more employees taking holiday pay one payroll cycle.
For example, if your small business is looking like it is not going to meet payroll one week, you wouldn't want to not pay everyone for a period. You have to find a way to pay them. Taking out a short-term cash flow loan is the right choice here. You need cash because other people are relying on it.
Lines of credit can be an amazing tool in your small business toolbox. Get approved for $10,000.00 and carry a balance of $0.00 with no interest. But have those funds available to you for when you need them.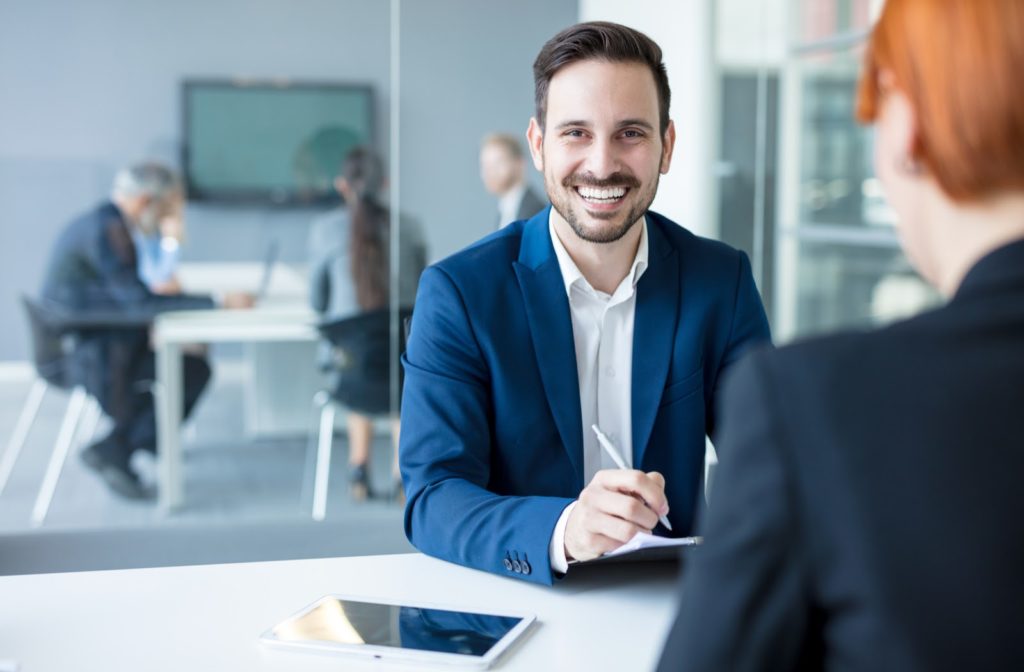 Qualifications and Applications
Once you have selected which type of loan meets your business's needs, you are ready to check if you qualify and then apply! The qualifications for receiving a business loan are fairly simple.
The qualifications include:
Employment income
Active bank account (proof of security)
Proof of your business's viability
18 years or older
The few qualifications above are put in place to ensure you can pay back the loan over time. If you have any questions about the qualifications for a business loan, please contact us.
If you have met all of the qualifications above, you have multiple options for how to apply for the loan.
Application options include:
Applying for a loan for your small business is quick and easy, leaving you time to get back to working on your business and doing the things you love.
Apply for a Small Business Loan Today
Call us. Tell us your story. That's what we do. We listen to you and what you have on the go and see if we can be partners. When it comes to business loans, we become partners. Your success and our success become intertwined.
Don't get caught up in the complexity of business loans. We are here to help you grow your business, without having to worry about the specifics behind loans.
Looking for more information on small business loans or wondering what's right for your business? Contact us and chat with one of our experts.